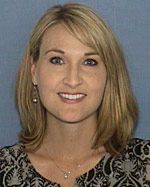 Hello PRSA Portland Metro members!A few years back, while I was still in broadcast journalism and was considering a change, I thought I knew about public relations. It would be easy, I thought, I am media—so I can pitch media, no sweat. So, yes, media pitching came naturally. But what I wasn't prepared for was all I didn't know about PR: the research, the planning, the strategy, the ethics—most of which I learned thanks to two mentors at my first agency who gave me a chance.
My point in writing this isn't to highlight my guides (though if you guessed Darcie Meihoff, APR, and Julie Yamamoto, APR, you'd be spot on) but more to encourage learning for those entering the field—at any stage. To their credit, both Darcie and Julie validated my past experience in video and media training, and were patient while I learned the ropes and grew my knowledge base.
Bottom line, the exchange of information created a strong foundation for me and solidified my commitment to our field. So, if you haven't already, consider reaching out to a mentor—or become one through PRSA Portland's Mentor Program: contact Tom Unger at ungert@wellsfargo.com to learn more. It's never too late to learn to teach—and teach to learn.