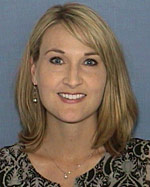 Happy New Year! I hope your holidays were happy and filled with much cheer.This past weekend, the 2012 Board of Directors convened for our second annual retreat, hosted by Maxwell PR. We covered a lot of important ground: the chapter's two-year strategic plan, professional development, specialty programming, sponsorships, chapter finances and our member communications strategy for the year.
We listened to your feedback and are already working on improvements. For example, along with debuting this new newsletter, we are working on our chapter website. These are just the first of many great things to come.
We are truly committed to providing value to our outstanding members and Portland's communications community! Your honest comments are welcomed and your involvement is encouraged.
Please don't hesitate to reach out at any time, simply email: president@prsa-portland.org.
Jenna Cooper-Gross, APR
2012 Chapter President